Helping Austin's
culinary entreprenuers
achieve success.
A Home For Food Production
&

Community
PREP opened its doors in 2014 with one goal in mind – to help build and support small and growing food businesses. PREP has helped food entrepreneurs organically scale their businesses by providing cost-effective shared and private commercial kitchen facilities.
In lieu of offering traditional landlord-tenant arrangements, PREP offers membership packages for the Shared Kitchens, Private Kitchens and base of operations for Mobile Food Service Operators. Each membership package varies in price, initiation fee and applicable amenity offerings.
Today, PREP is a multi-faceted culinary community spanning over 140,000 square feet of production space across Atlanta, GA and Austin, TX.  Both locations offer facilities and services that are ideal for specialty food & beverage producers, bakers, caterer, meal prep companies, delivery only and ghost restaurants, and commissary for multi-unit operator.
PREP ATL (Atlanta) houses three separate multi-functional kitchen facilities totaling over 83,000sf on over six acres with both shared kitchen and private kitchen options. The shared kitchen is located in an open setting with extensive equipment, prep and ware washing areas.  Each of the private kitchens (ranging from 100sf to 6,000sf) is custom built for local entrepreneurs who need more space or dedicated space for their operations.
PREP ATX (Austin) is currently under construction and taking reservations for its private production spaces and co-working kitchen stations. With more than 57,000sf of production space, the Austin campus will house 50+ member companies in kitchens that range from 400sf to 5,000sf and will also offer services for food trailers, food trucks and  general members of the food community seeking a home for coworking as well.
Whether you are new to the food business or are an old pro, PREP has the facilities and the support to help you grow your own operation. Navigating the culinary world and launching successfully is hard, but PREP can help make it run as smoothly as possible.
You are creating a product but you are also creating a business, a brand,  a package design…the list goes on and on. PREP can help you focus on what is important – CREATING – by providing guidance in logistics, procurement, facility management and permitting.
A community of vendors, mentors, distributors, and retailers all with an entrepreneurial spirit is an invaluable asset when you are launching your own business.  We also provide training classes in the many areas you need to run a successful food operation.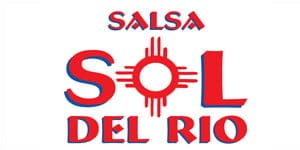 We've been making our salsa at PREP for 4 years.  We are now in over 200 retail outlets, including Whole Foods.  We could not have done it without PREP.
If you need a kitchen space for your food business, PREP is the obvious choice. You can't find this kind of quality at affordable prices anywhere else in Metro Atlanta!